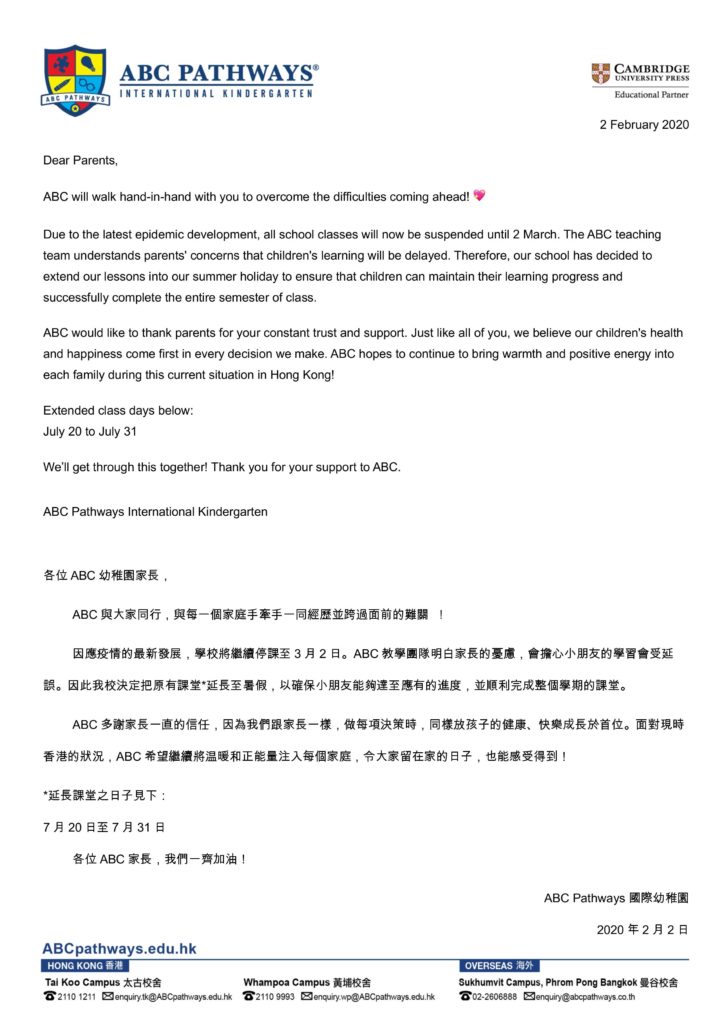 Dear Parents of ABC Pathways International Kindergarten,
ABC will walk hand-in-hand with you to overcome the difficulties coming ahead! 💖
Due to the latest epidemic development, all school classes will now be suspended until 2 March. The ABC teaching team understands parents' concerns that children's learning will be delayed. Therefore, our school has decided to extend our lessons into our summer holiday to ensure that children can maintain their learning progress and successfully complete the entire semester of class.
ABC would like to thank parents for your constant trust and support. Just like all of you, we believe our children's health and happiness come first in every decision we make. ABC hopes to continue to bring warmth and positive energy into each family during this current situation in Hong Kong!
* Extended class days below:
July 20 to July 31
We'll get through this together! 💖
Thank you for your support to ABC. 🌈💪🏻
ABC Pathways International Kindergarten